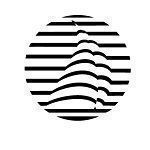 About Agnieszka Konsorska
I was born in Poland,graduated Collage with designation CPA in Business Industries, I was never a big fun of paper work but selling and counting (especially money ) was always my favorite thing to do. As a young adult (15years old) I helped my parents in family business and few years later at 19, while in college I opened my first store (deli and meat) by 23 had 3 ( deli and meat) stores in my home town ( Bydgoszcz) with 11 full time employees. I got tired of meat and meat related products and I went on a adventure to work for Celebrity Cruise Line to explore world and enjoy the life. After 4 contracts working on the Cruise ships, decided to go back home and have a family, soon after my son was born. But my adventurous spirit didn't let me stay too long in one place ( something was calling my name I like to say) and I traveled to visit my family in Miami Summer 2004.
I was introduced to the Real Estate business by my aunt ( who trained me and showed me basics of Real Estate industry and also who send me to Real Estate school) After few months in Miami I fall in love with this business,city and most of all weather,I went back to Poland just to realized few months later that I left my heart in Miami and I need to go back. Packed my son and myself and December 2004 I was back to a place that I knew was my home.Since I love this city ,this part of the World it makes easy to sell Real Estate ,I love what I do, I was born a sales person in every field . Selling Real Estate is fun but also hard work and that's what I am offering to my clients. Helping clients to find their dream place that they can called home is my goal ! I dedicate my time and knowledge to make sure that every client made a right decision whether buying, selling or renting and is satisfied from A-Z and beyond .Referral is the Best compliment I can ask for from my happy and satisfied clients!