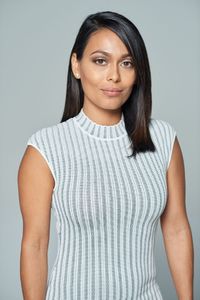 Realtor
Office: 305-935-0300 Mobile: 786-426-6983 Fax: 786-363-5269 Email: Website: http://TheJBTeam.com
About Jessica Crockett
Since 2004 Jessica Crockett has been servicing South Florida as a Licensed Realtor Associate. She is a member of the National Association of Realtors and Realtor Association of Greater Miami and the Beaches. Jessica started as an independent agent with Turnberry International Realty and then ventured into the development side of real estate with Global Marketing Group.
After the birth of her daughter she returned to Turnberry International Realty. Jessica Unlike many high-end sales associates who focus exclusively on a specific market area, Jessica markets single-family estate homes, luxury condominiums and waterfront home sites throughout South Florida. Due to her Colombian Descent she speaks fluent English and Spanish which allows her to specialize in International sales. Most affluent International buyers come to Florida seeking a lifestyle of relaxation in a spacious residence with all the latest features. She is able to show buyers different types of communities and residences throughout South Florida.
As a waterfront resident she understands the lifestyle of the South Florida environment. For Jessica, getting to know her buyers and sellers and creating long-term relationships is the most rewarding aspect of her career. She's accustomed to going the extra mile to help her clients and their families make a smooth transition to their new home. Jessica offers a whole experience not just a home buying experience. Since 2007 Jessica has specialized in REO properties, short sales and serves as a natural third party assisting sellers to negotiate their short sales and getting them closed.
My Goal:
"To create your ideal experience, while building a long lasting professional relationship, whether you're buying or selling. Knowledge, Enthusiasm, Ethics and most important a Love for the Business that is rare creates long-term success for both my clients and me".