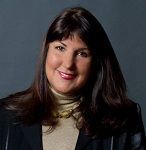 About Kathy Vlahovic
Originally from NY where I managed and sold High End condos in NYC, then became licensed in NJ. As personal assistant to the largest ship and cruise line company, gave me the skills and experience to work with people from all over the world. Having Specialized in selling a wide range of luxury condos, townhomes and single family waterfront properties, has given me the tools and knowledge to market and sell real estate Coast to Coast.
I am currently living on Hallandale Beach where I market and sell luxury beachfront condominiums. My clients can rely on my professionalism to guide them through the current market and sell their property for top dollar.