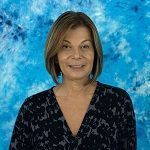 About Melanie Dayan
LIVING AND WORKING IN SOUTH FLORIDA AS A BROKER ASSOC FOR THE PAST 18 YEARS, I HAVE BEEN A PART OF THE MOST VOLATAIL MARKET THRU THE HIGH TIMES AND THE LOW TIMES. BEING PART OF TURNBERRY I REALTY, HAS BECOME MY SECOND FAMILLY, AND HAVING THE GOOD FORTURNE OF MAKING NEW AND OLD FRIENDS WITH MY ASSOCIATES, AND CLIENTS ALONG THE
WAY SELLING HOMES TO FIRST AND SECOND GERNERATIONS OF THIER FAMILIES , BUYING A FIRST HOME IS A MONUMENTAL MOMENT AND GREAT BIENG ABLE TO FACILITATE THE PURCHASE,AND HAVE IT CLOSE. GETTING REFERALS ALONG THE WAY IS THE
BONUS. MY CHILDREN AND NOW MY GRAND CHILDREN ALL KNOW IF YOU ARE LOOKING TO BUY A HOME CALL MEL WILL SELL.